The following article appears in the online journal: inthesetimes.com
Written by Kevin Solari
New York's incumbent Gov. Andrew Cuomo may be the poster child for the Democratic Party's rightward shift in recent years. After much handwringing among progressives in the state about his campaign for reelection and Cuomo's effectively neutralizing the Working Families Party, those who can't stomach voting for the incumbent governor seem to have been left with one choice: voting for the Green Party's Howie Hawkins.
While Hawkins's campaign, like any third party run in the US, is clearly a longshot, he has also amassed an incredible amount of support from one of the Democratic Party's most historically solid constituencies: teachers unions.
Hawkins and his running mate Brian Jones seem to have struck a chord with teachers with their platform of "Quality Education for All." It includes fully funding public schools; fully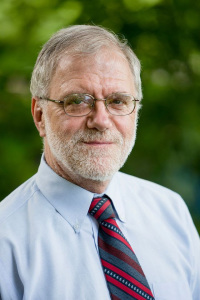 funding pre-k and kindergarten programs with certified union teachers; teacher evaluations based on collaboration; free tuition to CUNY, SUNY, and community colleges; and opting out of Race to the Top.
"We gotta opt out of high stakes testing, Common Core, the whole corporate privatization agenda," he says.
Last night, during the race's only debate, Hawkins continued to push for teachers and public schools over Common Core and charters. "I want local parents, teachers, and school boards to make the decisions about curriculum and assessment. They know what the kids need. They're the ones that care the most about those kids," he said.
Six teachers unions have endorsed Hawkins, including the Buffalo Teachers Federation, the Independent Commission on Public Education, the New York Collective of Radical Educators, and the Port Jefferson Station Teachers Association. He has also received support from progressive education groups.
The team's first endorsement came in June from the New York Badass Teachers Association (BAT). "This decision was made because of extreme disillusionment with the current New York Governor, Andrew Cuomo, who has earned an appalling reputation for supporting and in some cases ramming anti-public school legislation through the legislature," the association said. The New York's BAT claims 2,000 educators and parents as members who are "committed to defending and preserving public education."
Along with the numerous endorsements from teachers associations, Hawkins has also received the personal endorsement of Diane Ravitch, a former Assistant Secretary of Education and perhaps the preeminent critic of corporate education reform in the US.
While she voted for Zephyr Teachout in the Democratic primary, Ravitch is now throwing her support behind Hawkins and Jones. "I am casting a protest vote for the first time in my life. I am voting for the candidates of the Green Party."